---
WANT TO TALK BEFORE YOU SPEAK?...
You don't have to think about ways - just come and TRY.
The Jacques Lecoq method DOESN'T NARROW TALENTS to just one field - not only actors or dancers, but also directors, choreographers, scenographers, pedagogues, authors of written works come from it worldwide...
You can three times:
Sep 17 (10 AM - 4 PM) - JL method technique and inspiration from public performances of BDŠ students as part of "Zažít město jinak 2022"
Oct 15 (10 AM - 4 PM) - the technique of the JL method and the possibility of cooperation with the students of the class of 2022
Nov.12 (10 AM - 4 PM) - JL method technique and intensive cooperation with students of the class of 2022
These workshops are independent of the year-round study, but they are the best way to find out if you want to devote yourself to the JL method year-round.
COMPARED to other schools, we leave students the possibility of their own creation and directorial grasp, space for creative writing, including the realization of a theater or film script, we support the promotion of their own ideas in interaction with pedagogues.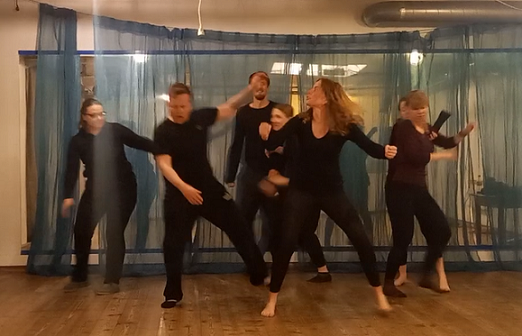 TIME: 10 AM - 5 PM
WHERE: Studilo Citadela
PRICE: 60 EUR
Send the completed application to budilschool@gmail.com.
LECOQ IS NOT BORING :-)