---
--- THIS SUMMERWILL BE A HIT ! ---
the summer workshop in full preparation
In the beautiful area of the Činěves vicarage and its surroundings.
Theatre and film, barn, pond, forest, panoramas...
Satire, irony, making fun of each other.
Inspired by King Ubu or "Psite, l'II be the king!"
Advanced and beginners - who have the desire to act, direct, sing and especially create together on the given topic:
save the date 10th – 17th July 2022
After two years we are starting again.n
RESTART of the Budil Theatre School is here!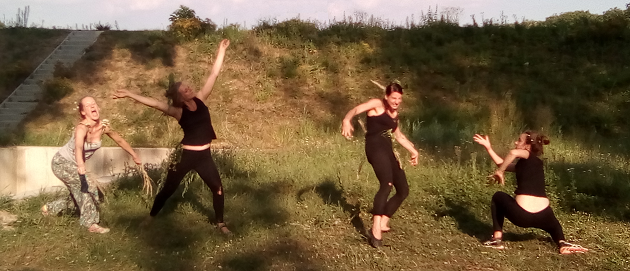 TAKE THE OPPORTUNITY TO STUDY THE JACQUES LECOQ METHOD IN THE CZECH REPUBLIC
Our teaching is based on the world-famous method applied in all fields of art.
We are opening the way for newcomers to their own work or to other art colleges in the Czech Republic and abroad.
We help professionals to release the stereotype of expression.