---
--- INTRODUCTORY WORKSHOP OF THE SCHOOL YEAR 2022 ---
22.- 23.1.2022
Not sure if you have talent - or are looking for a way - or need to push your physical boundaries?
Try the Jacques Lecoq method at the first intensive workshop of the school year 2022,
when you will be on the same starting line with the incoming students. After trying it out, you can continue with a year-round study.
The JL method does not put you in a box! It is focusing on what makes each artist unique.
TIME: 10 AM - 6 PM / WHERE: Studilo Citadela / PRICE: 5 000 CZK
Send the completed application to budilschool@gmail.com,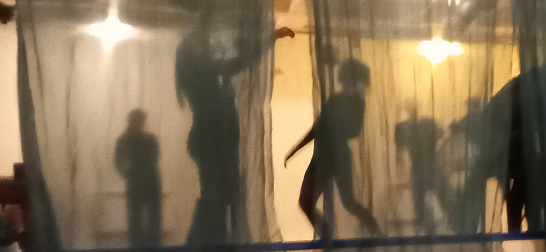 TAKE THE OPPORTUNITY TO STUDY THE JACQUES LECOQ METHOD IN THE CZECH REPUBLIC
Our teaching is based on the world-famous method applied in all fields of art.
We are opening the way for newcomers to their own work or to other art colleges in the Czech Republic and abroad.
We help professionals to release the stereotype of expression.