---
2018-06-20
CONTENT
We will inspire you to create a new theatrical language.
The Jacques Lecoq Method is not stiffly focused on itself – to narrate stories it often gets inspired by other techniques and uses them for further creative work.

What are we going to be inspired by?
- the knowledge of motion and voice techniques
- the conscious use of physical and vocal expression (energy, balance, rhythm)
- using hidden creative power
- texts that were created "in moments of insanity" (intentionally selected by the Bohnice Theatre Company, which resides and works in the Citadel)

Who are we going to be inspired by?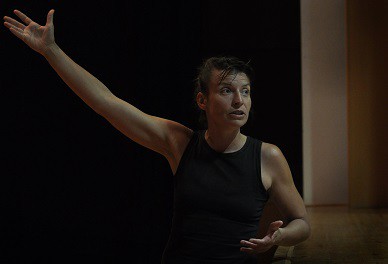 Vendula Burger will teach us the basics and essence of the Jacques Lecoq Method through classical physical exercises, improvisation based on the Jacques Lecoq Method, exploring the rules of dramatization, the search for and extending genre boundaries.
information about the lecturer
photo Ivo Mičkal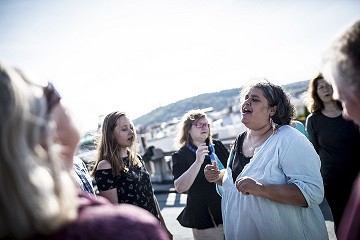 From the breath to the sound, Ridina Ahmedová will help us meet our own voice and further use the discovered path.
information about the lecturer
photo Vojtěch Brtnický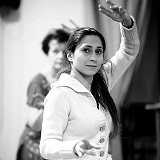 Anežka Hessová will teach us to use the technique of the Indian dance kathak, which is based on a developed choreographic speech, depicted by mudra /hand gestures/, rhythmic movements of the legs, facial expression and figurative positions of the body.
information about the lecturer
foto Páv Lučištník
Which way will inspiration lead us towards the authentic work of art?
- we will get to know how to create from our own experience spontaneously, in a game and in practice without unnecessary thinking
- we will get to know the techniques, but also the pleasure of being able to immediately play and conjure with the discovered and learnt schemes
- we will discover that the same thing will not be the same through each of you
- we will discover the creative power of the group
- we will find guidelines how to find the whole world in a small drop of water
You will verify the discovered in front of the audience on the final evening of the summer workshop, on 11th August 2018 at 19:00 at the Citadel Cafe.
Creation cannot be taught, and there is no recipe for it – it is a way of searching, rambling, being lost and rediscovering what has already been discorever thousand times.
A workshop STRUCTURE
Method of registration and payment