---
2021-10-31
Jakub Zeman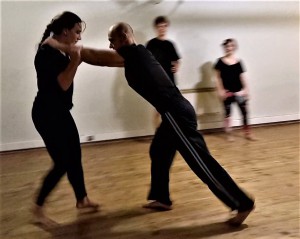 Jakub is a student and instructor in the Fighting Monkey project. Building on 18 years of research and experience within variety of disciplines – martial arts, capoeira, dance, contact improvisation, gymnastics etc. Jakub is using the Fighting Monkey framework to create more meaningful cross-disciplinary connections feeding human development. Bringing together the aspects of physicality, communication, relation to the environment… all interconnected by rich social interactions that provide the best ground for our learning.
photo from the archive of the school
Under the guidance of Linda kapetanea and Jozef Frucek Jakub is developing his teaching in order to provide tools for building a relevant supportive practice to people from all sorts of domains. To open up hidden possibilities, gain more independence and shape a unique vocabulary in movement and overall interaction with the world.