---
2020-02-24
We accept students for the second semester
The Budil Theatre School accepts students (novices and professionals) throughout the whole school year. You can decide to study at the Budil Theatre School after attending the Try-Out Seminar on 14th March from 10 am to 6 pm or apply for the second semester of the Intensive Study Course (March till July).
The Jacques Lecoq method is applied worldwide in various artistic fields. It accents the play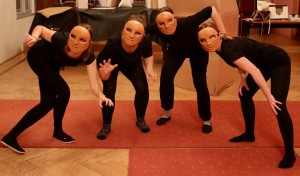 and drama. It opens the way for novices to their own creativity or to other art colleges in the Czech Republic and abroad and it helps professionals to relieve the stereotype of the acting style. It moves the limits of physical possibilities.
The basis is the theatrical speech that is performed by the actor who "is present" and by his perfectly mastered body. The JL method, however, is not only for trained actors, it educates versatile theatre artists who are at the same time playwrights, dramaturgists, directors and stage designers - and they have to find their own theatrical path.
Please send your application to budilschool@gmail.com, pay the seminar according to the instructions in our price list.
Intensive study: applications / dates / information about payments and dicounts
What our students said:
- Creative, inspirational, stimulating, refreshing, going to the roots of creativity, complexity, enthusiasm, collaboration,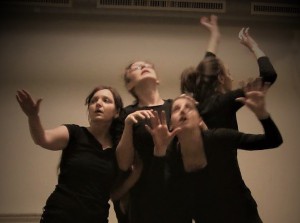 authenticity, humility and genuineness, poetic foundation, humour, great lecturers.
- I must say that it far exceeded my expectations. From the style and diversity of the lessons, the inspiring professionals, the level of professionalism to the amazing atmosphere.
- The JL method opens the door to FREEDOM in my acting performance. I do not have to deal with matter - decorations, scenery, props. Everything can be embodied. By your body. And I like that.
- I like that I can build dramatization on a new solid foundation. "Body as the base for words"
- A theatre school that gives me space to be myself. They do not evaluate me; I can look for my own way of artistic expression.
Take your talent into your own hands
and work with it in the ocean of stories.