---
2022-03-18
Veronika Rašťáková
After graduating from the State Conservatory in Ostrava (1990), she has gained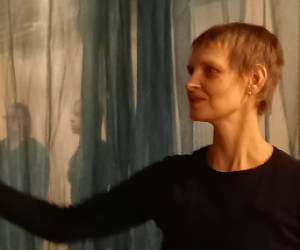 experience on Moravian stages (Petr Bezruč Theatre, Těšín Theatre, Šumperk Theatre, Brno National Theatre) and Czech stages (Činoherní studio Theatre, Divadlo Na zábradlí Theatre, Komorní činohra Theatre, Divadlo X10 Theatre, 3D company). She has been a freelancer since 2000.
She enjoys the stage, the camera as well as the radio studio.
She is the head of the Acting Minimum course at the ACZ Training center since 2014.
She has been working in production for the Budil Theatre School and the Budil Association for the same period of time.
photo from the archive of the school