---
2019-07-30
SUMMARY of The Roots of Creativity
The summer workshop of the Budil Theatre School THE ROOTS OF CREATIVITY ended with a public performance of the results of the weeklong workshop results.
The performances were created under the supervision of lecturers Vendula Burger, Eva Hrubá, Veronika Vaculíková, Ridina Ahmedová and Tomáš Běhal in cooperation with NATURE.
The participants of the workshop used the space surrounding them for their performances,
so that the audience wandered from one place to another to get the experience.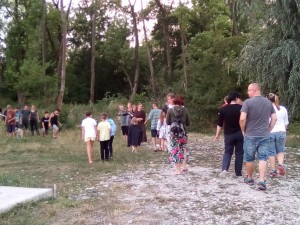 Already during the welcoming of the audience by Vendula Burger,
the director of the Budil Theatre School, we could see the warm-up of actors behind her
– they used bamboo sticks, based on the Jacques Lecoq method.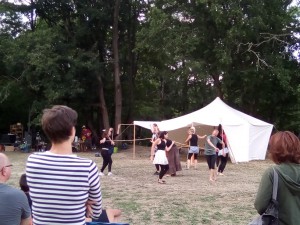 Immediately after that, the place of production changed, and we saw
ORANGES - an elemental conception of poetry supervised by Eva Hrubá.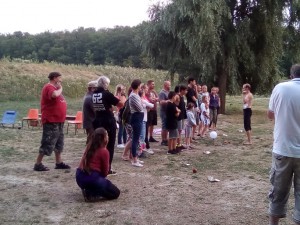 The performance PATH originated from the work with Veronika Vaculíková,
the accompanying music was the result of the work with Ridina Ahmedová.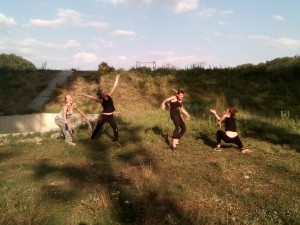 Tomáš Běhal initiated the creation of the site-specific
"4x Myth about the Origin and the End"
– all lecturers participated on its final version.
1) WINDOWS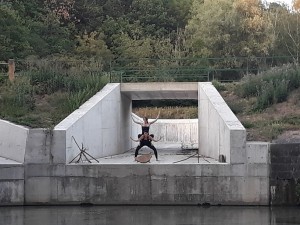 2) SUNFLOWERS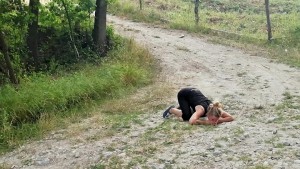 3) WILLOW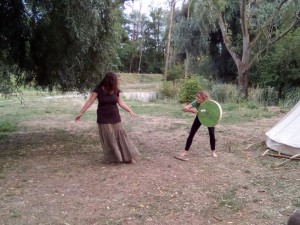 4) PONDS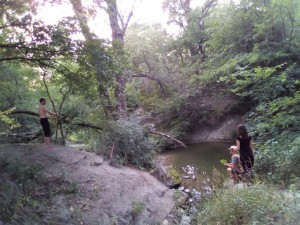 (The performance PONDS was performed until late night
in its uniqueness as a "performance for one spectator".)
Vendula Burger-Budilová was overseeing the whole evening.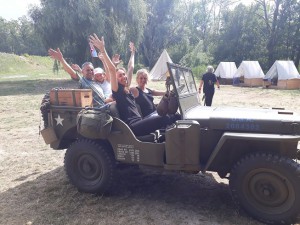 A significant number of satisfied spectators stayed for the following barbecue party - some (even with children) then went home on bicycles, those who brought a tent, partied at the fireplace until the break of dawn.
The whole workshop took place in the nature, without electricity, without phones, all natural.
We would like to thank the lecturers for their fruitful and inspiring creative work, the participants for their humility and openness and the audience for their presence and reception of the performances!
At the request of the participants we promise to prepare a summer workshop lasting longer than a week next year!