---
2020-08-09
1st Try-out seminar 2020-21
Also this year, before opening the yearlong study, we organize try-out seminar
where you will find out where studying Jacques Lecoq's unique method can move you.
At the end, before the eyes of passers-by crowd verify the results of the day's work - as part of the event Zažít Klimentská jinak.
TAKE THE OPPORTUNITY TO STUDY THE JACQUES LECOC METHOD IN THE CZECH REPUBLIC!
application / price / more details
If inspire you the Try-out seminar for year-round education, you can take advantage of significant discounts that we have prepared
for our students also this year.
.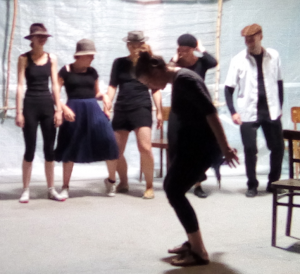 Saturday, September 19th, from 10 am to 6 pm at our seat in Prague - Studio Citadela.
Please send your application to budilschool@gmail.com, pay for the seminar according to the instructions in our price list.
By submitting the registration you agree with the payment methods and the cancellation fees.
We are looking forward to seeing you at the try-out seminars!